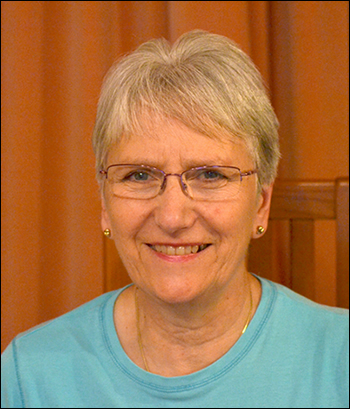 Jennifer MacPherson, author of 'Bobbin Lace Jewellery
A founding member of The 98 Lace Group, Jennifer started teaching bobbin lacemaking classes in the 1980s. She continues to hold workshops across the country.
For over thirty years Jennifer MacPherson has attracted acclaim and critical praise for her bobbin lace workshops and exhibition pieces.
I started to make lace in 1979. I have always enjoyed making items that I could wear, and after making traditional white lace in the form of collars and jabots, I began to experiment and make pieces which could be worn as "jewellery".

Having successfully gained City & Guilds parts 1 and 2 and been awarded the silver medal for my work I became more adventurous and less traditional. With the variety of threads that are now available, including wire in a myriad of colours, more and more ideas are possible.